License Lounge Announces Partnership with AraabMUZIK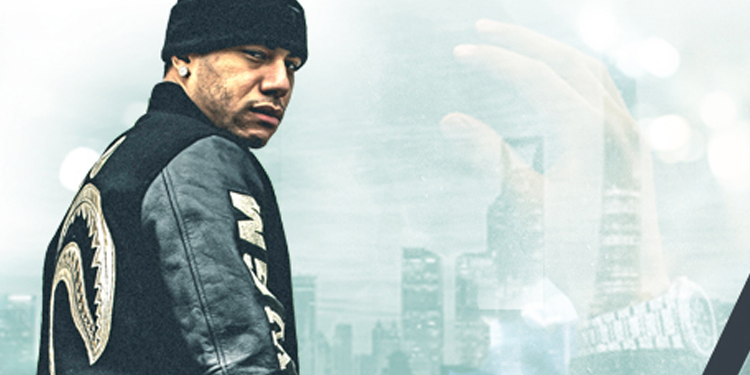 License Lounge is pleased to announce our partnership with AraabMUZIK as our official brand ambassador and the newest member of the LL roster! Whether Araab's in the studio or on stage making beats live on his AKAI (MPC), the world famous producer and DJ has hypnotized music heads with his lightning-fast hands and incredible production skills… and now you can get his beats right here on License Lounge!
Over the last decade, Araab has performed alongside Skrillex, Diplo, Alicia Keys, Kendrick Lamar, Swizz Beatz and A-Trak. His beats have also been heard on projects from Danny Brown, Slaughterhouse ("Hammer Dance"), Swizz Beatz ("Streek Knock" f/ A$AP Rocky), A$AP Mob, Fabolous, 50 Cent, Royce 5'9", Styles P, Lloyd Banks, Azealia Banks, The Southpaw OST, Schoolboy Q & Troy Ave to name a few.
In conjunction with his partnership with License Lounge, Araab releases his new EP One of One today, which he states is the gateway to the next level of his career. "One of One will leave no AraabMUZIK fan confused about where I'm heading artistically. The MVP of the MPC is here to stay."
In addition, Araab also released the video for the EP's lead-single "Wanted" which features Nevelle Viracocha.  "Wanted" was chosen for Spotify's New Music Friday Playlist and reached #13 on Spotify's Global Chart.
Stay tuned for more updates, new beats and new sound kits from AraabMUZIK – available exclusively on LicenseLounge.com
The Lounge
Get beats and sound kits from industry producers. We also provide sync licenses for TV, film, video games and more.
Get A Free Beat
Stay connected and we'll send you exclusive discounts, special offers, updates and more.
Recent Posts
Categories
Twitter Feed